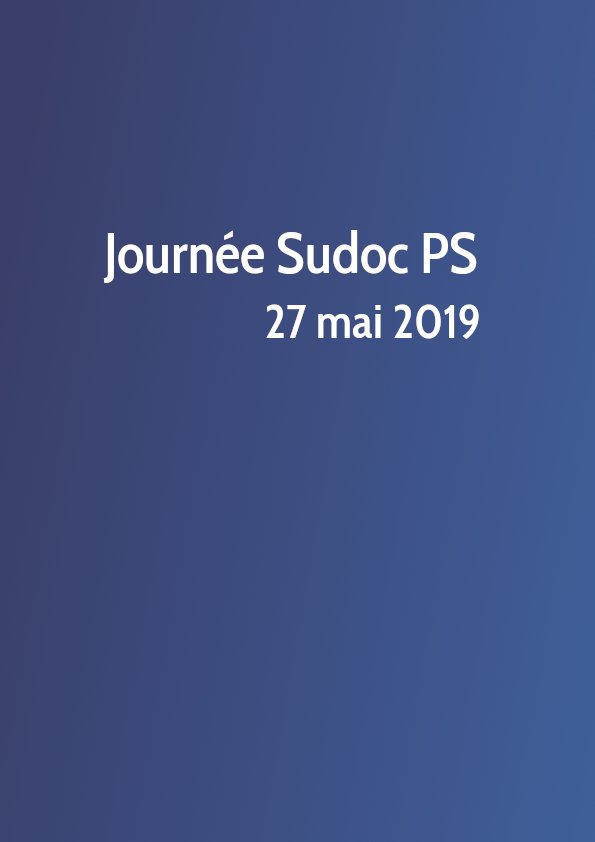 Programme for the Day of 27 May 2019
Interventions
Introduction of the day - David Aymonin (Abes)
Sudoc PS : news - Yves Desrichard (Abes)
ISSN France: assessment and prospects - Philippe Cantié (ISSN France)
CIEPS: assessment and perspectives - Nathalie Cornic (International ISSN Centre)
Round table: "50 nuances of PCPP" - Mathieu Cordonnier (CTLes), Julie Mistral (Abes), Romain Wenz (Direction de la Documentation de l'université de Bordeaux), Julie Janody (RNBM). Presentation and moderation by Yves Desrichard (Abes)
Workshop 1 Preparation, exposure, reuse of data, what can be done?
Workshop 2 Managing a PCP in an institution, impacts and tools.
Workshop 3 : Collaboration between centres in the network Sudoc-PS, why, how?